This season is perfect for flaunting your toes, and show onlookers that your pedicure game is on point. Wedges and flip flops always make headways during the summer, but toe-ring sandals are gaining popularity with each passing day. Toe ring sandals (toe strap or toe loop) are becoming the go-to footwear this summer, and several social media influences are showing off their different styles on their pages.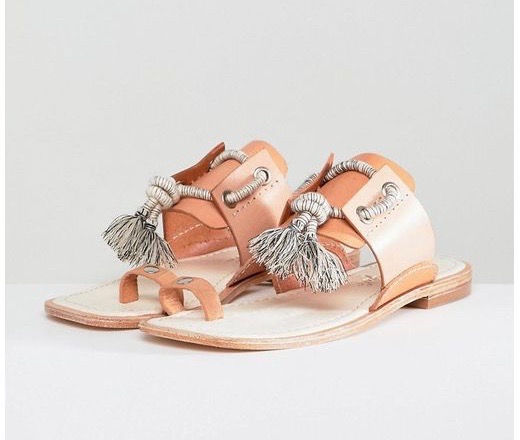 The great news is that toe ring sandals come in different styles, sizes and shapes, so you won't be bored by with one particular style. Each design comes with its own unique look, but one common feature all toe ring sandals have is that there is enough space for the toe strap. Some sandals come with a regular loop, and others have a crisscross build.
Brittany Nims is a freelance staff writer at FashionPeriscope. Her work has appeared on the Huffington Post, among others. She spends most of her weekends in search of strong coffee and stronger Wi-Fi.