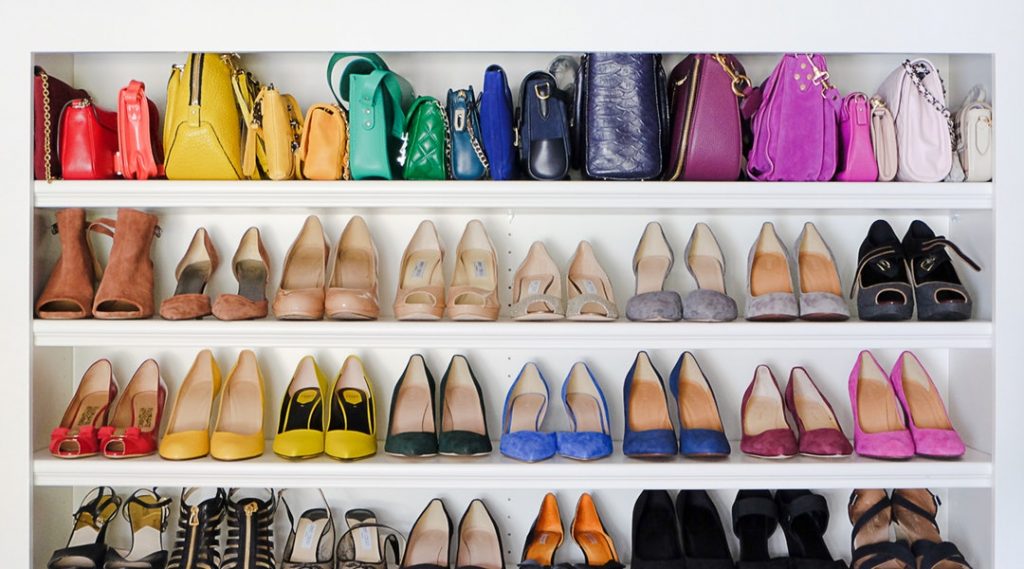 If you're in search of a new pair of shoes, you don't have to trek across town for a footwear fix. Whether you're a shopper with hard-to-fit shoes or shoe-a-holic, you can find those comfortable or chic shoes in a ton of online stores without leaving your house.
Online shoe shops expose customers to a broader range of brands, lucrative special offers, and easy returns – all without doing the legwork. However, not every online shop fits every foot.
Different sites cater to the needs of a diverse consumer base. So, where do you fit?
Below is a list of the 5 best online shoe shops to help you make smarter decisions.
1. Zappos
As highly reputable industry veterans, Zappos is easily one of the best online shoe shops. The Amazon-backed retailer offers a wide range of fashion items – but specializes in footwear.
Zappos is an online store that fosters an emotional connection with customers. The company maintains a liberal mind and is involved in several philanthropic activities aimed at connecting with the audience. For example, it unveiled Zappos Adaptive a while back – which is a unique and thoughtful shopping experience for users with disabilities. The online shop is also involved in road tours, training events, and editorial content that gives it an advantage in the increasingly competitive e-commerce market.
Browsing the website gives you vibes of a modern, yet warm and familiar feeling that's reassuring for users looking to land the best pairs of shoe money can buy. Other notable features include 24/7 live customer support, free shipping (PS: It's pretty fast), and a full refund if you don't like the products for any reason.
Zappos is a go-to site for companies or brands that want to expand their reach through e-commerce. They offer collections by Eileen Fisher, Ralph Lauren, and even Katy Perry.
2. Nasty Gal
Looking for affordable, offbeat, and fun fashion? Hit up Nasty Girl and experience the one-of-a-kind attitude that has propelled the online shoe shop into an industry powerhouse.
Nasty Gal is the definition of a true rag to riches story. The founder, Sophia Amoruso, went from working at a fashion store, running an eBay vintage store, being named one of the fastest-growing retailers, to running one the best online shoe shops.
While it houses some reputable brands, Nasty Gal also carries accessories, clothing, shoes under its own label. This is a store for anyone who wants to have a good, not-so-serious time with bold and refreshing styles that border on downright outrageous. With a vast inventory that is updated frequently, you can be sure to find a trendy pair of shoe that stands out.
If you're of those online shoppers whose always on the lookout for special offers and discounts, you'll be delighted to learn that Nasty Gal often holds major sales, including a special discount on purchases by students. They also offer free shipping and interest-free Afterpay is available for orders above $35.
3. DSW
DSW or Designer Shoe Warehouse is ideal for customers looking for a wide variety of designer shoes, sandals, athletic shoes, or boots. The company has shoes for men, women, and children in various models and sizes – making it a store for the whole family. Some of the brands offered by the retailer include UGG, Steve Madden, and Nike.
What makes DSW one of the best online shoes store? Courtesy of an online-offline business model, DSW has managed to garner an impressive competitive advantage in the e-commerce market. The company has brick-and-mortar warehouses that serve as fulfillment centers. This better facilitates digital demand, shipping, and returns in a seamless manner.
Perhaps the only drawback with DSW is the lack of deep discounts offered by its competitors. But you can still save some bucks by signing up for their reward program, whereby you earn points that can be redeemed for gift cards. DSW also offers free shipping for orders above $35 (non-VIP members) and a convenient 60-day return policy that allows you to exchange your shoes for free.
4. Aldo
Aldo has built a reputation as the go-to online store for customers looking for cutting-edge trends and high-quality footwear at an affordable price. As trends breakout in the fashion capitals of Tokyo, New York, Paris, and Milan, Aldo's stylists are on the ground to have the latest trends and designs on your feet in no time!
Did you know that Aldo was founded all the way in 1972? The Canadian company clearly has the element of experience on its side. It's therefore not surprising that the e-commerce retailer is preferred and trusted by customers from around the globe. And according to their website, Aldo is "a brand that is built on love, integrity, and respect." It's also worth noting Aldo is one of the first fashion footwear companies to be certified as climate neutral.
Aldo offers attractive discounts and special offers depending on the number of shoes you buy. Don't be surprised to be met by a huge red banner reading 50% off when you visit their website. You can also sign up for the loyalty program, enjoy free shipping, and free returns.
5. Shoeaholics
Combining audacious discounts and the latest in fashion – why wouldn't Shoeaholics be on our list of the best online shoe shops? True to their moniker, this is an online store that can be addictive. Warning: You might end up splurging your cash for a ton of shoes.
As part of the Kurt Geiger shoe group, Shoeaholics enjoys exclusive access to a wide range of designer shoes from different brands. New pairs from the likes of Carvela, Nine West, and Michael Kors are added weekly to freshen up your look in line with the fashion season.
The website design is user-friendly and easy to navigate as per your category of choice. They also offer huge discounts (even up to 75% off) and a refer-a-friend scheme for extra offers. Shoeaholics accepts payments by PayPal, Mastercard, Visa, and Maestro debit & credit cards.
Brittany Nims is a freelance staff writer at FashionPeriscope. Her work has appeared on the Huffington Post, among others. She spends most of her weekends in search of strong coffee and stronger Wi-Fi.